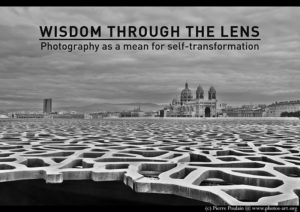 Photography as a means for self-transformation
Lecture by Mr Pierre Poulain, philosopher and renowned international photographer.
"While the beauty is in everything, not everything emanates the beautiful". Only a person who looks deep within himself to discover the eternal archetype of beauty may transcend beyond the physical and ephemeral plane.
Pierre Poulain perceives the task of recognising and pursuing beauty as an integral facet of the human experience.
In this lecture, Pierre will demonstrate how the archetype of beauty is linked to Truth, Justice and Goodness, and suggests that bringing beauty into our lives will open pathways to draw us closer to our higher self.
Limited seats.
Tickets on Eventbrite $15. At the door $25.