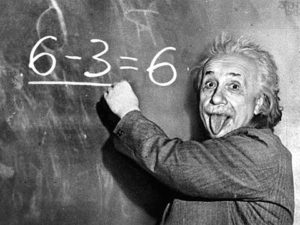 Do you consider one minute as a long time or short? What about a year?
Well, as Albert Einstein once explained "When you sit with a pretty girl for two hours you think it's only a minute, but when you sit on a hot stove for a minute you think it's two hours. That's RELATIVITY!"
Join us for an uplifting night with Albert Einstein as we explore the ideas of Relativity, Reality vs Illusion, and the relevancy of Quantum Physics to every one of us.
Please RSVP: https://goo.gl/o33fjd
Early birds Free | Limited Seats