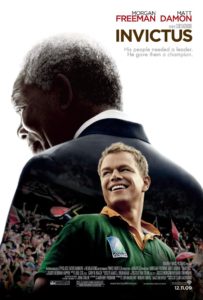 There are too many reasons why not to forgive, why to continue the hatred, bloodshed and separations. But there is at least one perfect reason why to fight for reconciliation.
Revenge keeps the victim tied to the perpetrator, whereas forgiveness offers freedom from the wrongs of the past and a commitment to the future.
If you have not yet seen this powerful and inspiring film 'Invictus', then make yourself a favour and book now. Because, this true story about Nelson Mandela inspires the rugby team leader Francois Pienaar, not only to be the best but to become even better than he thought he could. The film and the short talk, will look at questions such as, How do leaders inspire people? What role does a leader's example play? How far will you be willing to take it?